The one quality that separates the best from the rest is that the best Breach players understand how to use and counter Breach flash in Valorant. Breach is one of the strongest agents in Riot Games, and it's a shame that the players who play Breach aren't playing the agent correctly.
If you want to learn how to play Breach properly, we have a detailed guide on the topic you might want to check out. However, if you only want to learn about the true power of Flashpoint (Breach's flash), then this is the guide for you.
How does Breach's Flash work?
If you play Breach, you must know that all of his other abilities take some time to launch. It could be his Fault Line or the Rolling Thunder, but the tradeoff for the long-range these abilities provide is their cast time. Breach's flashes are different.
Unlike Fault Line or Rolling Thunder, the flash is cast very quickly after pressing the command buttons. It allows Breach's flashes to be so much more powerful than the likes of Phoenix or Yoru. There are so many players who believe that Skye has the best flashes in the game, but we believe Breach's flashes are better!
A player with good reflexes can always shoot Skye's birds before they detonate, but with Breach, you don't have many options. That's why Breach's flash is a lot more reliable, even if you have to trade some range off compared to Skye's abilities.
How to use Breach flashes to your advantage?
The most crucial point to remember when you play Breach is communication. If you have good communication with your teammates, you are always in a favoured position. Riot Games have designed Breach as an initiator, but you can also act as a disruptor while playing on the defenders' side.
The best approach is to combine your flashes with your other abilities, especially your cascading quake abilities. The crowd control will ensure that the enemy can't reliably engage in an aim duel with you, and you can fire before them every single time.
A Breach player can make the life of the enemy team hell if they mix up things. That's why we will recommend you always try different combinations when you force your way into the enemy site or while defending your site.
A good example is to use your flash in one round first, followed by a fusion charge and then swap things up in the very next round. It will make the other team think about their decisions, and they will have little idea where you might come from.
Flashpoint is a one-of-a-kind ability that enables Breach to seize control of the situation. If you're confident, don't be afraid to serve as your team's entry fragger while playing as the attackers. If you are the defending team, make sure you play it slow and bait out as many enemy abilities as possible.
Never forget to tell your teammates when you will use your flashes so they can take advantage of your utility! It can change the flow of around very quickly and give you more control over the location you are playing around!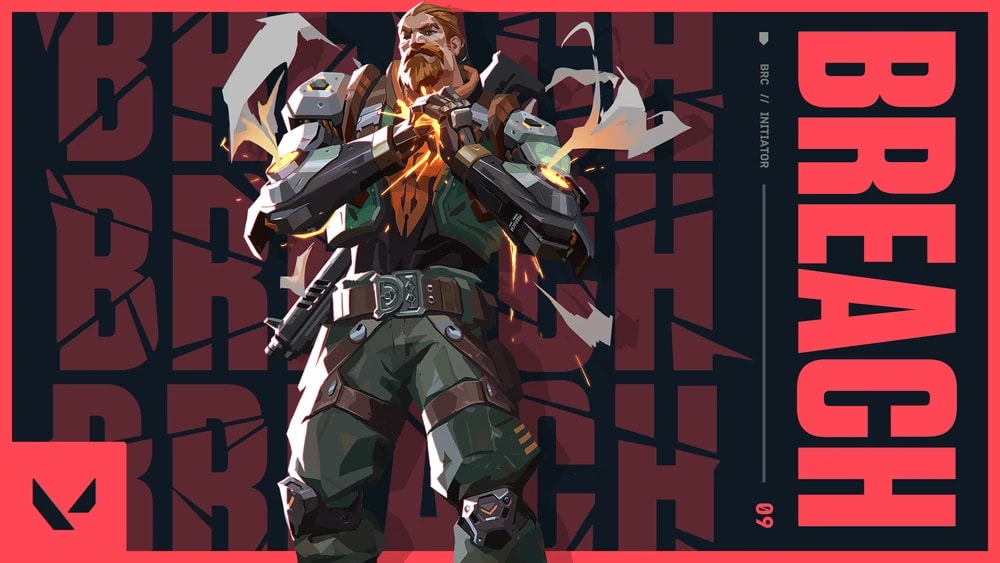 How to counter Breach flash?
There will be many instances where your team won't communicate well, and you will be flashed through the walls alone. This approach of hiding isn't something we would recommend, and we would instead advise you to either push through the flash or anticipate its cast time so you can quickly turn around 180 degrees!
These are high-risk, high reward strategies, so make sure you have your gun equipped, and your crosshair placement is on point! It will allow you to kill the Breach and surprise your other enemies.
We would again recommend you mix things up and not push every round, as that could prove to be a fatal error!
Another essential thing to remember is not playing around tight corners or chokepoints on bomb sites while playing against a Breach. This will allow you and your teammates to afford better authority over the match, and you won't be spending most of your time watching your screen flash!
Conclusion
We hope that you understand how to use and counter Breach's flash now, and it allows you to win more games! If you can still kill the enemy agent and your friends are making fun of you for misusing the other abilities, you should check out our comprehensive Breach guide!