Are you someone who loves playing first-person shooter and action games? If yes, then we are sure you are hooked on the Call of Duty series! This game series was launched back in October 2003, and since then, it has been rocking the gaming world with its interesting game modes, rich storylines, and frequent new features. Yet, the Call of Duty game started seeing new heights ever since they launched the zombies game mode.
People from all over the world loved this new addition to the CoD games, and it was a large part of the reason for the game series' success over the years. If you love this game mode, then you may be wondering which call of duty has zombies so you can have even more of this epic fun!
Since then, the zombies game mode remained a constant part of all Call of Duty games that have been released. Basically, the players fight the unlimited waves of these undead creatures in a co-op mode with hours of fun and amusing gameplay.
As we have briefly mentioned above, the Zombies mode is a great part of the Call of Duty world since its success. On that basis, we are sharing a complete list of all the Call of Duty games that have the interesting zombies mode and offer you the chance to test your skills. However, there is a twist; we are going to rank the games in our list – from the worst to the super best. Keep reading, it's only gonna get interesting!
7. Call of Duty: Advanced Warfare
The Call of Duty Advanced Warfare mode was launched in 2014, right after the launch of the Black Ops COD Zombies. It was the 11th installment in the CoD series and was developed by the gaming franchise's biggest ally, Sledgehammer Games.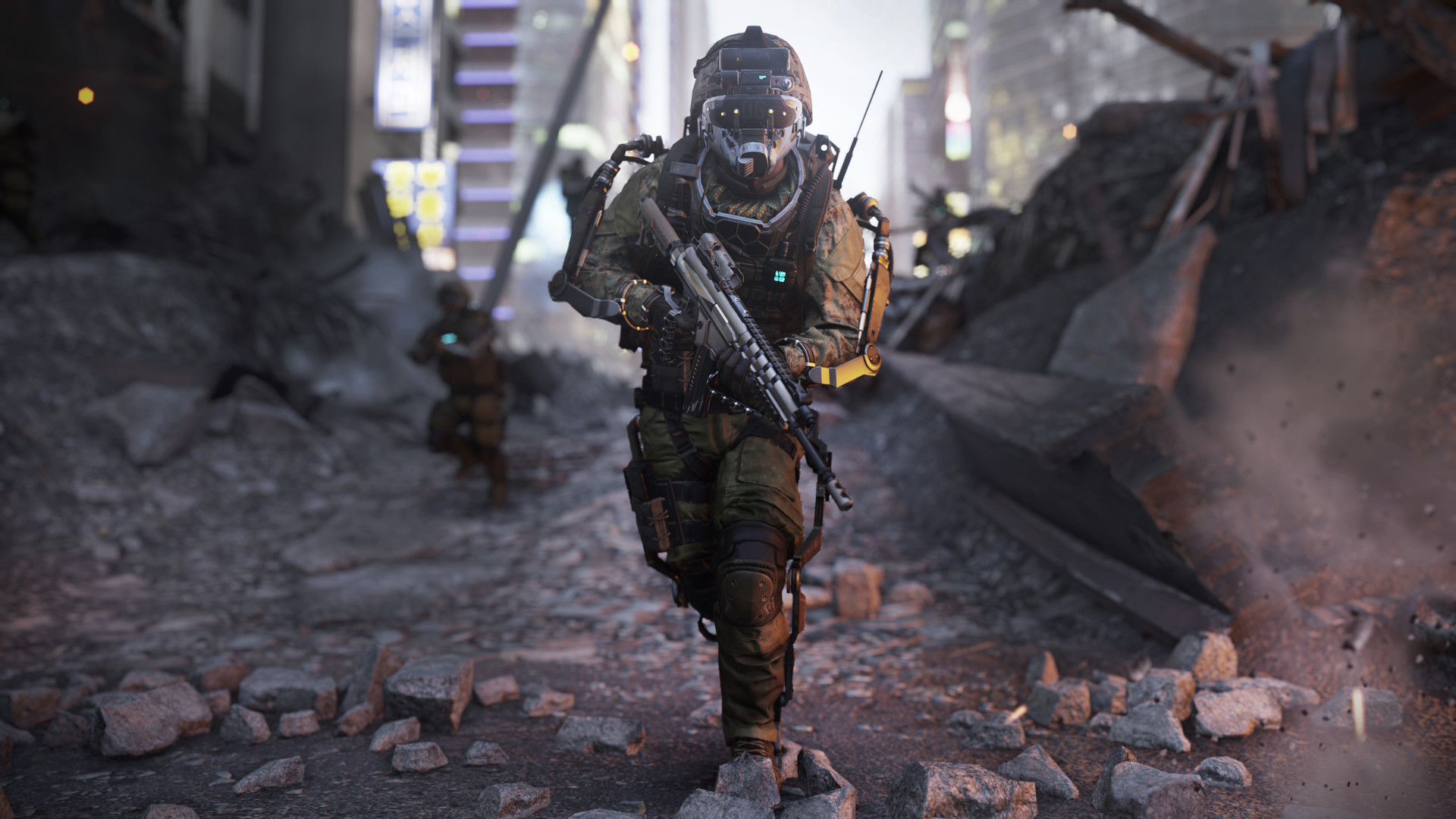 It was released for Playstation 4, Xbox One, and Microsoft Windows. Many new features were introduced in this game such as new movement mechanics which allow players to jump twice as high by double-tapping the jump button and dash in any direction they desire.
Advanced Warfare also had a zombies mode. The Zombies mode in Black Ops was developed by Treyarch and was a huge success. Considering this, Sledgehammer Games had some hard work to do and it certainly did pay off.
6. Call of Duty: World War 2
After the success of Advanced Warfare, Sledgehammer Games announced that they are also going to step up their game and let players kill Nazi zombies! This was extreme pressure for Call of Duty, and therefore, they came up with a more advanced second version with the original COD zombies mode with the release of World War 2!
This game featured an exciting multiplayer mode but was also equipped with tons of new features to amuse the players.
Moreover, the maps in this game were visually remarkable and are known as some of the best ones on CoD. Especially The Final Reich Map which had two easter eggs for the players to discover and four new wonder weapons. The visual development and detail in these maps made players feel like they were in a horror movie.
5. CoD Infinite Warfare
Infinite Warfare was released in 2016, and this was the first-ever game by Infinity Ward that included zombies in it. Before that, they never used zombies maps in their games. They used the Zombies in Spaceland map in infinite warfare, and this particular map was loved and enjoyed by games all over the world.
When it was released, players recognized it as a worthy competitor to Treyarch zombies because of how good it was. After the mild success, Infinity ward did its best to maintain the game this way by adding new wonder weapons and a new haywire easter egg which was fun for the players.
Not to forget, the original zombies mode was indeed unarguably the best creation by Infinity Ward! We are very thankful that they introduced this great and exciting game variant to zombie and FPS fans alike!
4. Black Ops 4
The Call of Duty Black Ops 4 was the fourth installment in the Black Ops subseries. The game featured 2 storylines in its zombies mode. One was the traditional Black Ops zombies; no one really focused on the second one because it was a bit different.
Moreover, the game was equipped with different new features like choosing perks and selecting the variants of the weapons.
However, Treyarch made a decision of changing some perks and features that fans and gamers used to love. These features included Double Tap Root Beer and Speed Cola. At first, the fans weren't comfortable with these changes, but we're sure people got used to it pretty soon!
3. Call of Duty: Black Ops II
Call of Duty Black Ops II had an outstanding zombie-killing experience. Especially due to the mob of the dead and Origins Maps which were huge fan favorites. That being said, we know placing this game far down in the list is a controversial decision as the other two maps, TranZit and Die Rise, were the worst maps and were not really appreciated by fans or even seasonal gamers.
The new perks were only specific to some maps this time, despite being available all across the board. This decision really irritated the players as they were not used to a change like this.
The new modes had complete changes to the zombies experience as Griefing was involved which made the players fight against each other instead of fighting the zombies together. This unique idea failed even though it was very innovative.
2. CoD Black Ops
Call of Duty Black Ops was the first black ops game in the series. The first black ops are definitely worthy of second place in this list as they introduced two unique maps on launch, Kino Der Toten and FIVE. FIVE was really popular among players as it introduced a black ops cold war theme to the call of a duty zombie experience.
Kino was also extremely popular and it continued a storyline of Dempsey and a company. This Zombies mode allowed players to play as historical figures which even included John F. Kennedy who was a former president of the USA.
The easter eggs were a huge part of the game as they had complicated steps but the rewards were huge. Black Ops was also the first game to introduce easter eggs in the zombies mode.
1. Call of Duty: Black Ops III
Ending our list with our top and best pick: The Call of Duty Black Ops III! This was the third installment in the black ops series and most fans consider it as the best Black Ops game ever made. It had what we consider the best zombie experience out of all the other games in the CoD series. We also think that this one had the best poster out of all four of the games too; check it out!
It came with brand new maps such as The Giant and Shadow of the evil. The Giant was a remastered version of the Die Rise map from black ops 2 and had some huge improvements. Shadows of evil was a completely new map with elements that were never seen before and it blew the minds of the fans.
The war zombies maps in Black Ops III were extremely strong and players really enjoyed the hunting the dead experience that this game provides. The unique features and the popularity of this game is what sets it apart from other Call of Duty titles and their zombie modes.
Final Words
Now that you have gone through the list, we are sure you know which Call of Duty has zombies modes that are worth trying. Just pick one and enjoy hours of amusing gameplay!