Hello, our fellow Sega maniacs! (Ohh, that should be a marketing slogan! If any big wig decides on a revival of the brand, we're claiming royalties! Huehuehue…) raise your hands if you ever owned the Game Gear. Well, I certainly did, and boy, did I play the hell out of it. Today we will be ranking the best 32 Game Gear games.
But first, a bit of a history lesson.
The Good Times
We've got lots of fond memories of the beloved handheld system. It holds a special place in our hearts; from playing it in the backseat of our school bus and late at night underneath the covers in our bed, our Game Gears were inseparable from us.
A Quick Timeline of the Game Gear
Released in 1991, Sega decided to carve its niche in the handheld market, and the portable console dared to take on its then-fierce rival, Nintendo, in its domain—a brave fear if you consider what a giant Nintendo is now.
There were a lot of games, but nearly enough, and the lack of support from Sega wasn't a good indicator of its trajectory. Sadly, after competing for 7 years, the Game Gear was mercifully discontinued because it couldn't keep up with the Game Boy.
The Best Games on Game Gear
Anyway, let's not dwell on the failings of the console itself but instead talk about how the Game Gear was responsible for some of the best games for a handheld system. We will list 32 of the best games released on Game Gear.
The list isn't a worst to best, but rather, a popularity contest. The games here are all good.
32. Gunstar Heroes
Gunstar Heroes is a game that will feel like you're on drugs. Why? Because the gameplay is absurdly wild, and it worked well in the game's favor.
The game has run-and-gun and side-scrolling mechanics, but you can also slide and jump. You will have to constantly be on the move from enemy fire coming from above and other enemies coming from the ends of the screen.
The weapon variety with shot effect combinations is enough to keep things interesting; my favorite combo is chaining two lightning guns simultaneously for a powerful shock blast.
31. CJ Elephant Fugitive
The next game on the list is a Sega cult classic, CJ Elephant Fugitive. The series protagonist CJ, the cute clothes-wearing elephant, is falsely accused of crimes he didn't commit and sentenced to imprisonment.
It is here that the game starts, and we have to navigate the different sections of the prison, which is the London zoo, of all places. It makes sense if you think about it; the zoo is a prison for animals.
We control the loveable CJ and help his escape plans, which are even more absurd.
CJ has peanut ammunition, and it is hilarious. CJ also has an umbrella that can support his weight as he makes long jumps and slows his descent, and he also has bombs for some reason… Hmm, perhaps that sentencing wasn't so crazy after all.
30. Space Harrier
Space Harrier is a guilty power fantasy that we're am not ashamed to admit was our jam.
We loved every bit of Space Harrier, and at the time, we considered it to be the perfect game. Think about it, you fly into space, carrying a blaster, and shoot down alien invaders!
If the adrenaline rush of firing at aliens wasn't enough, you're also constantly on the move. The levels of each stage are colorfully vibrant, and you might need to pause between sessions to ensure you don't weaken your vision.
29. Sonic The Hedgehog 2
In our opinion, Sonic The Hedgehog 2 is by far the best mainline Sonic game. The main appeal of the first game is here, but with a lot more polish and even greater level designs.
The rush of speed at which our favorite blue speedster runs shows off the hardware capability of Game Gear. You also get to play as Tails, which fans wanted from the first game, and they got their wish with this one.
28. The Chessmaster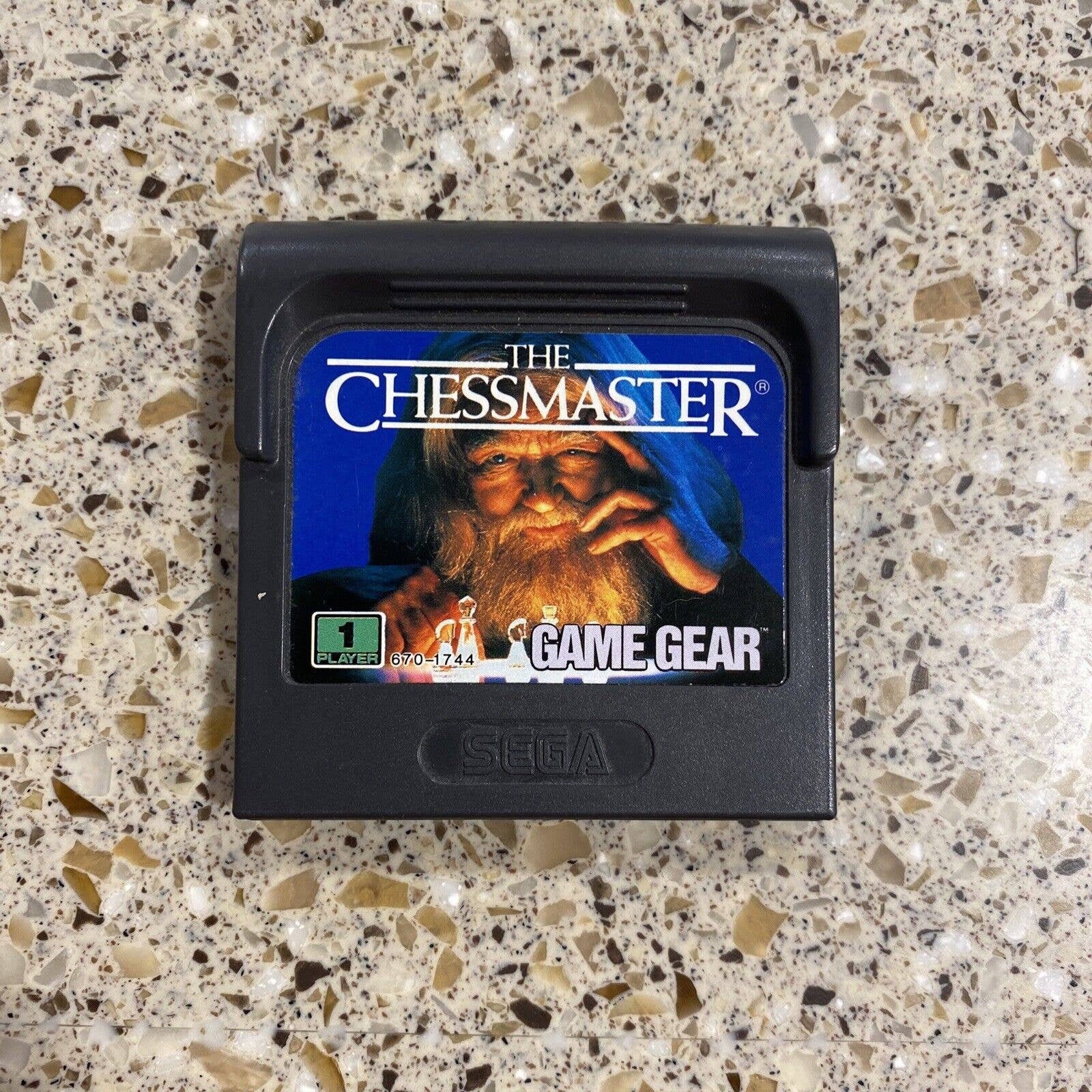 This next game on the list of best Game Gear games might seem odd, but we assure you, there's a perfect explanation. The main reason we've put Chessmaster a bit higher is that we like chess!
If you ever felt fascinated by the idea of playing chess video game, Chessmaster was there to satiate that curiosity.
The A.I. difficulty is adjustable to your preferences, and you could use the chances given to you to learn to be a chess veteran.
27. Virtua Fighter The Animation
Ahh! Virtua Fighter Animation, talk about a trip down memory lane. We wish this series would make a comeback, as we've always felt like the other fighting game giants overshadowed it.
When Virtua Fighter Animation came out in 1996, there was a buzz surrounding it, and people were ecstatic. The story mode is the only way to play the game initially, and each fight has a cutscene before it.
The experimentation of Virtua Fighter Animation was innovative, something modern game developers can look to for inspiration.
26. Sonic Drift 2
The obvious Mario Kart comparison is inevitable whenever this game comes up on any list of best Game Gear games. However, we'd argue first to cool your jets, take a deep breath, then listen up!
Sonic Drift 2 is the game that perfected the formula for the franchise, so to people calling it a clone, what if it is? It doesn't stop us from enjoying the game. The series introduced a burst speed mechanic for players in last place to catch up with their rivals.
The racetracks are surprisingly decent, and you can have a lot of fun playing it through the link cable with a friend. (That's the retro talk for us 90's gamers).
25. Paperboy
Paperboy is what we like to call the game, which surprised us with how good it was, and it continues to surprise us as we think about how devs came up with the concept. We mean delivering papers! That's all to the game.
But wait! There's more to Paperboy. You have to ride the bicycle and take aim; if you throw the paper near the mailbox or at the doorstep, you will get rewarded. Miss the mark, however, and you'll damage the property, reducing your pay.
Oh, and to make things more challenging, you must also deliver the right paper to every house. Paperboy is a must-play for owners of Game Gear.
24. Defenders of Oasis
RPGs were a rarity on the Game Gear, so when we first got my hands on Defender of Oasis, we were thrilled to dive into a fantasy adventure. The game mechanics explanation was in a way that most players could easily understand, and the story is brilliant.
Defender of Oasis had implemented a fun strategic combat system, and each turn required optimized use to come out of the fight as the winner. Progress in the game got saved through an early iteration of auto-save.
Defender of Oasis laid the foundation for modern-day role-playing games in multiple ways. It's also a small comfort for fans that the game was successful with critics and sales-wise.
23. Super Columns
Another pick from our list that will get rag-dolled with comparison comments, but that won't deter us, so come at us!
Yes, Super Columns is the Game Gear equivalent of Tetris, but that's where the comparison ends. Super Columns showcased Game Gears' color palette by introducing five different colors, and instead of generic block puzzles, players could think outside the box to clear up the screen.
The gameplay became more challenging as the drop rate of puzzle blocks became faster, and players had to place the multi-colored squares together vertically, horizontally, or even diagonally.
22. Desert Strike
The Desert Strike on the Game Gear was the epitome of an aerial shooter, and you know what? No other game is like it, except for maybe Star Fox, but we're not talking about that game.
In Desert Strike, we play as a pilot who will fly a combat helicopter into enemy territory in the desert and shoot down hostile targets. The terrorists will fight back, so you can't go ham and not worry about return fire.
In addition to the enemies, you must pick up fuel; otherwise, your helicopter will crash. The map is vast, and you can fly over and get a bird's eye view of things. If an area feels too much to handle, you can always retreat and return with better preparation.
21. Dragon Crystal
We will level with you here; we don't have a defense for Dragon Crystal being so up on the list of best Game Gear games. We also don't have an answer to the people calling Dragon Crystal a classic Zelda Wanna-be.
Despite these drawbacks, if you didn't own a Nintendo console and wanted to experience something similar, Dragon Crystal was the closest thing you could get your hands on.
The gameplay comprises the top-down view, brutal combat, dungeon exploration, and item rewards. Dragon Crystal also had another brilliant design choice by making the aesthetic cell shaded, which made the game feel visually unique.
20. Ristar
Ristar was, believe it or not, poised to become Sega's mascot. What a bullet Sega was able to dodge there, huh?
Regardless of marketing choices, Sega did manage to create a fantastic game with the titular Ristar.
The game involves similar side-scrolling and platforming mechanics, but the kicker was that players had to be more precise instead of rushing through things.
The long stretchable arms of Ristar are perfect for moving over obstacles, attacking enemies, and opening chests.
The gameplay was highly satisfying.
19. Dynamite Headdy
Dynamite Headdy was a whacky game that more than lived up to its bizarre theme.
You play as a sentient puppet named Headdy as he goes about in his side-scrolling adventure, bopping enemies with his, yep, you've guessed it, his head.
The graphical details of the Sega Game Gear were on full display during the background of the games; the beautifully colored levels felt alive instead of just feeling like a picture. Did we mention that Headdy could swap out his head for a new one, each with a different ability? Neat right?
18. Master of Darkness
So this one is a doozy; imagine, if you will, you have Dracula as your main villain in the game; it would only make sense for your hero to have an awesome name, too, right? Well, not if you're Sega. Get ready for a spit-take-worthy laugh till your stomach hurts detail.
The name of the protagonist of Hero of Darkness is Dr. Ferdinand Social. Yes, I kid you not.
As for the game itself, if you've played Castlevania and know about the difficulty, you're all set. If you don't know, let's say your reactions will make for hilarious rage compilation videos on youtube.
17. Sonic Labyrinth
Known as the Sonic game that drastically changed how the titular character is supposed to play, Sonic Labyrinth was praised and criticized for its creative direction.
I have a soft spot for games that take chances but don't ruin the main character's personality. (We despise the DMC reboot FYI).
In Sonic Labyrinth, we still have Sonic, but not his signature speed, and the focus is shifted to solving puzzles rather than blasting through obstacles. Admittedly, the game will take some time to get the hang of, but it is equally fun and challenging once you do.
16. World Class Leader Board Golf
World Class Leader Board Golf is the only sports game on our list of best Game Gear games. Why is that? Well, it's because the game created our interest in the sport.
How the power meter mechanic is employed makes the game difficult to grasp, but that's part of the challenge. Waiting for the meter to charge, then touching the D-Pad for the angle to line up your shot, is the skill to master.
The game has three courses based on real ones, with a fictional one named fantasy that further ups the difficulty.
'To put things into perspective, playing World Class Leader Board Golf is a game that the''git good' crowd would enjoy and tout their skills to anybody that would listen. We, of course, would never do that, you know, despite our undefeated record in the game.'To put things into perspective, playing World Class Leader Board Golf is a game that the 'git good' crowd would enjoy and tout their skills to anybody that would listen. We, of course, would never do that, you know, despite our undefeated record in the game.
15. Spider-Man vs. The Kingpin
Spider-man is our favorite street-level hero, and during the '90s, the web-slinger was already a big-time pop-culture icon. It made sense that the character appeared in games, and Game Gear was the ideal platform then.
In Spider-man vs. Kingpin, our favorite wall-crawling webhead could web swing, punch bad guys, take pictures as a part of story-related sidequests, and fight supervillains. The traversal and combat are fun in a way that does Spidey justice.
The storyline is still fondly remembered as one of Spider-man's finest adventures. It is a classic game for a classy character in a class of its own.
14. The Simpsons: Bart vs. The Space Mutants
We have been huge Simpsons fans ever since we caught one of the show's episodes while browsing tv channels. When we learned about a Simpsons game, we knew we would get our hands on it.
We bought a copy of The Simpsons: Bart vs. Space Mutants. We were grinning because of how fun the gameplay felt during our time with the game.
You play as Bart Simpson, and he teams up with the other members of the Simpson household to thwart the aliens from enslaving the earth. The Simpsons: Bart vs. Space Mutants has the show's humor and sound effects, and the weapons you use are every bit as hilarious.
The point is, you'll enjoy the game if you enjoy the show. If you're not a fan of the Simpsons, the game still has merits to stand on its own, but it won't be as enjoyable.
13. Ax Battler: A Legend of Golden Axe
Ax Battler: A Legend of Golden Axe is perhaps best described as retro Dark Souls. The game is famous for borrowing game mechanics from Zelda II, but it does a decent job of bringing its spin to the gameplay, giving the game its separate identity.
Ax Battler: A Legend of Golden Axe makes players work to save their progress, as there's no autosave, and even manual saves hide behind the infamous console's passwords. Oh, and there are battles in which our hero can get one shot killed.
The game has two perspectives, top-down for exploration and side-on platform style for combat. Mastering both is important, as the game has many things to discover, and the story is the icing on the cake.
12. The Lucky Dime Caper Starring Donald Duck
The Lucky Dime Caper, Starring Donald Duck, is the Disney-themed crossover nobody knew they wanted but were glad they got it.
You play as Donald Duck, complete with patent illegible rambling sound effects and rage synonymous with the character, with the addition of a mighty hammer.
The game is fun to play but requires good platforming skills. Whacking enemies with Donald's hammer is a very satisfying experience. You could say, therapeutic even.
The premise is simple; the duckling trio of Quack Pack, Huey, Dewey, Louie, and Uncle Scrooge, have been kidnapped, and it's up to dear Donald to rescue them from different stages of the game.
11. Wonder Boy III The Dragon's Trap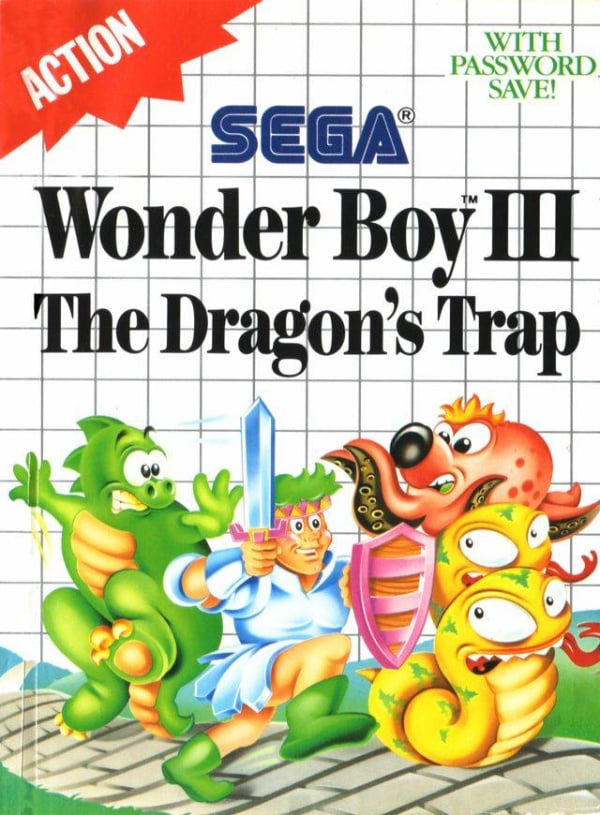 Wonder Boy Dragon's Trap III is a game that will feel like a mixed bag upon a cursory look, but when you play it, you will notice that it has some of the most innovative elements in gaming history. Do not be fooled by the game's pixel art style, as you will discover its depth.
There are multiple locked paths in every level; to unlock them, you first have to clear the latter levels. Backtracking and puzzle-solving are the critical components of Wonder Boy Dragon's Trap III.
If you enjoy games like Metroid, you will have a blast playing Wonder Boy Dragon's Trap III.
10. Road Rash
We're in the final 10 of our best Game Gear games list, and the competition is heating up. Road Rash is every instinct you've ever felt during racing games realized on-screen.
Unleash your rage and punch your rival in the bike racing game Road Rash. You must race your opponents and get past them by using speed and quick reflexes on curvy race tracks or knocking others out of your way.
Simple game with simple pleasures. What's not to love?
9. Castle Of Illusion, Starring Mickey Mousse
Continuing the trend of Disney-themed games dominating the Game Gear, we've got another good one for you. Castle of Illusion, Starring Mickey Mouse, is a brilliant platformer that perfectly showcases Mickey's charming persona.
For some reason, Mickey has projectiles of marbles and apples and the physical jump attack for melee encounters. You have to navigate the different levels to defeat the game's antagonist. The game is a fun take and a not-so-subtle jab at Nintendo's Mario.
8. Star Wars
Star Wars, whether movies, comics or video games, is a big deal. Naturally, I bought the game for Game Gear as soon as it was available.
The game is punishing for players thinking it would be a breeze. The game's platform and combat are tough to grasp. If those aren't enough to convince you, perhaps you'd like to know that you can drive the Millenium Falcon in Star Wars for Game Gear! Need I say more?
7. Prince Of Persia
Prince of Persia is one the most beloved franchises in gaming history; it has served to influence many future games. I loved playing through the original game on my Game Gear.
The fluidity of Prince's movements during navigation in different stages, the intense fear of being impaled on the spikes with each leap, and the relief after crossing the gaps, made for a satisfying gameplay experience.
6. Shinobi
Shinobi is the ninja game that many people will remember as a brutal action platformer, but for us, the character-driven story took precedence over the gameplay. What can we say? We're suckers for ninjas.
The gameplay is solid, don't get us wrong, but the game's aesthetics and Japanese influence are what appeals to us the most. In Shinobi, you could select any mission you wanted from the start, which was a very clever use of game design, giving players the freedom to choose their path.
5. Lion King
If you want to talk about brutal platformers, look no further than Lion King on Game Gear. We love the original Disney movie, it's what compelled us to buy the game, but the frustration we had playing it was second to none.
Still, the game's combat consisted of roaring at other animals, pouncing, and clawing; you had a lot of great satisfying moments, including playing as the dynamic comedic duo, Timmon, and Pumba.
4. Mortal Kombat II
Say it with us. You know you want to. In 3, 2, 1 MORTAL KOMBAT! Coming in hot in the top 5 of our list of best Game Gear games is Mortal Kombat II.
The game was the topic of conversation everywhere, especially if anyone discovered the secret moves =. The roster of classic characters in their early iterations is still a visual treat, and the gameplay is very addictive.
3. Mega Man
Yes, Mega Man, Capcom's resident mascot in the '90s. The blue bomber is a fantastic character, and the Mega Man series is a blast from the past.
The game has everything from platforming, intense boss battles, upgrades from defeated bosses, eye-catching visuals, and even a killer soundtrack. Mega Man is for people who like a challenge and don't want their hands held.
2. Streets of Rage II
Coming in at the runner-up position on our list of best Game Gear games is Street of Rage II. The second entry of the popular side-scrolling beat'em up franchise is perhaps our favorite.
The game has three playable characters, each with a distinct look and move-set.
The combat is every bit as satisfying as we remember, and the screen-clearing blitz attack packs a wallop on all your enemies. You won't get bored with Streets of Rage II.
1. Mighty Morphin Power Rangers
It's Morpin Time! ♮Go Go Power Rangers! ♮ Anyone? No? Okay then, anyway, the number 1 best game on Game Gear is Mighty Morphin Power Rangers.
We can hear the meltdown in the comments already, but that's okay. We will explain why Mighty Morphin Power Rangers is number 1. First, you can play as all 5 rangers; second, the game has co-op options to play with friends.
Third, each ranger's powers are unique, and it's a great incentive for replayability. Fourth, you have a great story that still holds up, and 5! Mega Zord battles! How can you not love this game?
Final Thoughts
Well, there you have it. My list of top 32 games on Game Gear. Hope you liked it, or perhaps that's a meltdown I'm sensing in the comments; that's okay. I can take it. Bring your own lists in the comments below.
If you'd like to see more lists, check out one here. It's a list of 5 looter shooter games like Borderlands.