Valorant is a relatively new title in the FPS world, but it has taken the world by storm. There are currently around 750k unique players playing the game every day, and the number is growing. However, many of these players have played multiplayer shooter genre game for the first time. It makes them face serious communication issues with their teammates as they are unaware of what some terms mean in Valorant.
One of the most common terms these Valorant players hear is CT. Riot Games haven't explained what CT means in Valorant, probably because of legal issues. That's why we will step up and help you with your CT related queries today.
The Origin of the term CT
You need to first understand that CT isn't a term created by random players. CT means Counter-Terrorists. You know where this is heading. CT is a term that belongs to Counter-Strike! It refers to either the location of CT Spawn in the map in Counter-Strike or the team playing as the Counter-Terrorists. However, many FPS players start their journey with Counter-Strike, and the term sticks even when they transition to a different game.
Who are the CT's in Valorant?
The term CT refers to the Counter-Terrorists in Counter-Strike, but in Valorant, the defenders can be called Counter-Terrorists. However, when players type CT in chat, they usually refer to the defenders' spawn.
There is no specific term for the terrorist spawn, or in our case, the Attackers spawn point, so you don't need to worry about knowing another term. You can call it, and everyone will understand what you are saying.
The callouts will most likely be puzzling to gamers who have never played Counter-Strike before. However, moving in the future, you'll better understand what your teammates are saying when they say CT in chat.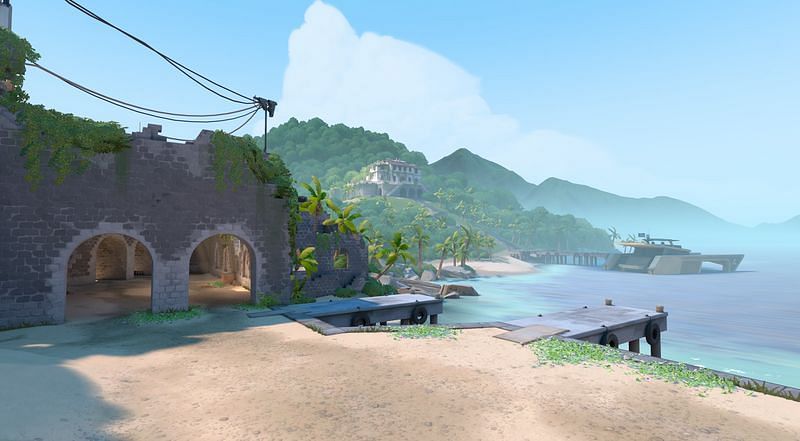 More important terms you should know!
If you came here searching for what CT means in Valorant, you probably don't know about other important terms in the game. We already have guides for what Thrifty means in Valorant and what NT means in Valorant, but here are some other important terms.
Baiting means a teammate persuade foes to participate in combat so you can occupy more territory. This is a good approach when done correctly, but avoid luring your partner for easy kills that do not benefit the squad.
2- Dinked
Dinked means that the opponent agent has suffered a lot of damage and can be easily taken down by one or two bullets by your team now.
3- Smurf
A high-ranking player who uses a different account to play lower-level players is called a Smurf.
4- Stacking
When a whole team controls one site while playing as the counter-terrorist, this is called stacking. This is a good technique if a team continually pushes the same site or cannot afford a complete buy.
5- Flank
Pushing behind an opposition team is known as flanking. You should only try this out with your team's permission and don't desert them for cheap kills on the side.
Conclusion
We hope you know more Valorant terms that players use to communicate in-game. We will be bringing out many more guides for Valorant and other FPS games like Counter-Strike, Overwatch, Halo Infinite etc. If you are serious about learning more about the games you play, then make sure you check our site daily!