Tyson "Tenz" Ngo is the biggest name in the world of Valorant. You can ask anyone with the slightest idea of Valorant, and they would know the name Tenz. Even though Tenz failed to win the Valorant Champions at the end of last year, every aspiring player looks up to him. We will briefly look at what makes Tenz stand out in competitive Valorant. Most importantly, we will cover how to get your own Tenz crosshair and mimic his other settings.
If you want to be a pro, start by playing like a pro!
Who is Tenz?
Tenz is a former Counter-Strike: Global Offensive player and made his name with Cloud9. When Valorant BETA started, he moved to the Riot Game's new title and became the first player on Cloud9's Valorant roster. They didn't reach the heights they wanted to, and Tenz eventually moved to Sentinels. He hasn't looked back since then.
Tenz won the international Masters tournament with Sentinels and became the undisputed best player from North America. Tenz played the game with such mechanical prowess that raised some eyebrows. It won't be wrong to say that he is one of the best Jett players globally, and his settings play a major part in his performance. Hence, people started trying out Tenz's Valorant settings and noticed a considerable difference in their games.
We will now look at Tenz's crosshair settings before moving to other settings.
Tenz's Crosshair Settings in Valorant
Tenz plays with a very elegant crosshair that helps land headshots more accurately. We reiterate that crosshair settings are a matter of personal preference, but you can start your journey in Valorant with the Tenz crosshair and tweak it from there.
Tenz plays with a crosshair of Cyan colour, and personally, that's my favourite too. There is so much going around Valorant maps that sometimes the crosshair gets a little blurry, but the Cyan inner lines stand out.
The next thing you have to adjust is your inner lines. Tenz is currently playing with 1/3/2/2 inner lines settings but has previously played with 1/4/2/2 inner lines. You can check them both and see what works for you better.
You don't need to worry about either the outer lines or the center dot as Tenz plays with both of them switched off. It's the same case with Firing Error and Movement Error. Tenz prefers to play without them.
You can try tweaking these crosshair settings to find your perfect crosshair. Below, you can find a summary of all of the crosshair settings we discussed.
Colour – Cyan
Inner Lines – 1 / 4 / 2 / 2
Outlines – Off
Outer Lines – 0 / 0 / 0 / 0
Center Dot – Off
Fade – Off
Movement Error – Off
Firing Error – Off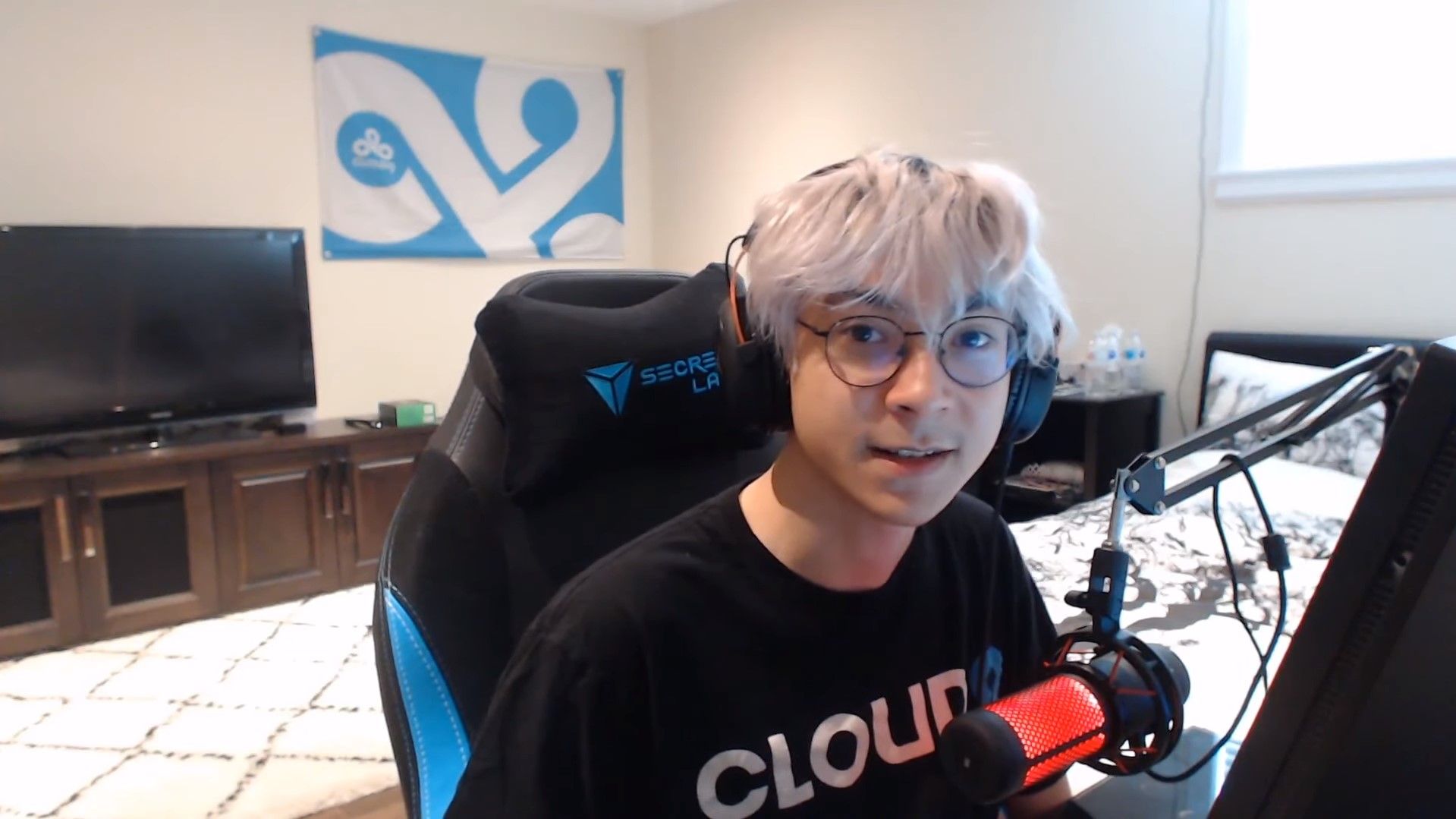 Video Settings
Tenz plays with pretty standard settings for a professional Valorant player. The Material Quality, Texture Quality and Detail Quality are set to Medium while the UI Quality is set to low. Tenz plays without VSync and Vignette activated, so you should also turn those off.
The one feature that stands out is that Tenz plays with Improve Clarity turned on. This helps the game filter out any distracting colours in some maps and helps you land more headshots without distractions. It's also great to work in combination with your new Tenz crosshair. Your reticule won't get lost against the background any time soon.
You can find a rundown of Tenz' Video Settings below and then adjust your settings from Valorant.
Material Quality – Low
Detail Quality – Low
Texture Quality – Low
UI Quality – Low
Vignette – Off
Vsync – Off
Anti-Aliasing – None
Anisotropic Filtering – 1x
Improve Clarity – On
Bloom – Off
Distortion – Off
First-Person Shadows – Off
Related Guide: Copy the Hiko Pro Valorant Crosshair
Tenz' Map Settings
The map settings are one of the most crucial aspects of a Valorant game. If you have the right settings, you will win more games. Hence, it is a good idea to copy the settings of a player that has won everything there is to win in Valorant.
The one thing that stands out in Tenz' map Settings is that he plays with the keep player-centered option switched on. It is a good idea if you have a large monitor, but if you are playing on a laptop screen or a small monitor, you might want to switch off this option.
You can find the details of his map settings below. They will work well with your new Tenz crosshair.
Rotate – Based on Side
Keep Player Centered – On
Minimap Size – 1.2
Minimap Zoom – 0.9
Vision Cones – On
Show Map Region Names – Always
Tenz's Gear for Valorant
Tenz plays Valorant with a Final Mouse Starlight 12. The mouse is the preferred choice of many Valorant pros, but the hefty price tag might be too much for players who only play for fun. If you want a cheaper alternative, you should checkout XTRFY M4 which has the same design but for a lesser price.
Tenz uses the XTRFY H1 as his Headphones and XTRFY K4 TKL as his keyboard, so you don't need to worry about XTRFY being a bad brand even though it's not as famous as Razer or Logitech.
Wrap Up to Our Tenz Crosshair and Settings Guide
We hope that we have provided you with an insightful look into Tenz' Valorant crosshair settings, and you can easily copy them into your own game. However, remember that you might need to tweak some settings as personal preference is more important than adjusting to someone else's settings!
For more great Valorant crosshairs, check out our companion guide. There are lots of great options to choose from.
Which crosshair do you use? Feel free to let us know using the comments section below. If it's an awesome custom crosshair that's just yours, feel free to drop the settings for others to try and share.